Published on December 12, 2014
The ACMA has used its powers under the Radiocommunications Act 1992 to issue Icom (Australia) Pty Ltd with a permit to continue to supply the Icom IC-A15 radio to the Australian aviation market. Icom self-declared to the ACMA that the IC-A15 is one of three aviation band radio products it supplies to the Australian market that does not comply with all of the requirements of the applicable standard.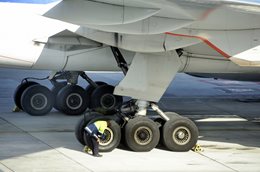 The Icom IC-A15 radio is relied on nationwide for airport operations. After conducting market research, considering submissions from industry and the Civil Aviation Safety Authority, and carefully analysing the nature of the technical non-compliance and its risk level, the ACMA determined that continued lack of access to this radio would force industry to use non-compliant equipment sourced from overseas suppliers or curtail a range of airport operations.
The ACMA has for many years sought to avoid imposing unnecessary or counterproductive regulation. The government's emphasis on reducing red tape has strengthened the ACMA's resolve to ever more precisely target regulation so that only the minimum required intervention is imposed on industry.

In this case, the ACMA has cut through the red tape and ensured that industry has access to aviation radios by granting permission under the Radiocommunications Act for Icom to supply this non-standard device. This approach provides the best outcome for Australian aviation because it enables the supply of aviation radios that are critical to airport operations while minimising risks to spectrum management and aviation.

The permit issued by the ACMA imposed conditions on Icom, including that it:
Brings a compliant version of the IC-A15 to the Australian market as soon as practicable
Accepts all responsibility for any unwanted performance or failing of the device
Ensures that the device continues to meet all other applicable standards
Updates its product documentation and records for the IC-A15
Warns users that the IC-A15 is non-compliant.
Because the IC-A15 does not comply with all the requirements of the standard, it is a non-standard device and the regulatory compliance mark cannot be applied to it. The ACMA has assessed the risk of interference from the operation on IC-A15 radios to be low, but will investigate any complaints of interference to aeronautical communications in accordance with established practices and procedures.
Icom has informed the ACMA that it is developing a new model to comply with the applicable standards. This device will replace the existing IC-A15 during the course of 2015–16.