Published on November 16, 2022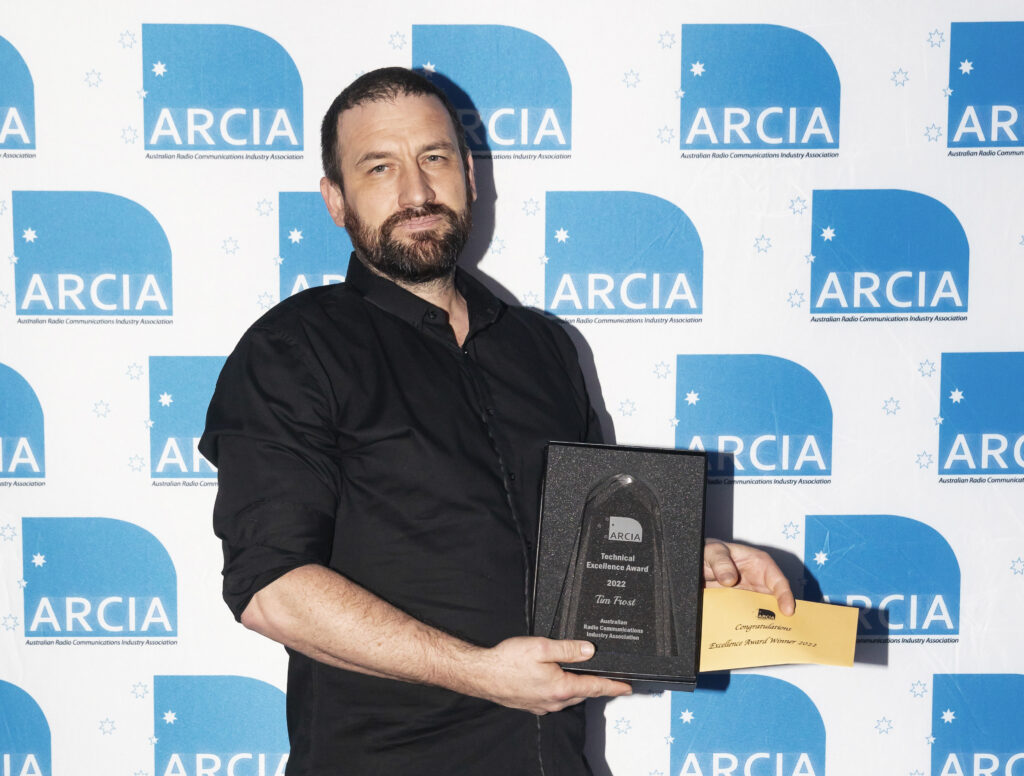 Our team at Mastercom are very proud to congratulate Tim Frost as the recipient of the Australian Radio Communication Industry Association (ARCIA) "Technical Excellence award 2022". Tim was presented the award at the ARCIA Industry Gala dinner awards held in Melbourne on the 19th October, 2022. 
Tim has been in the radio industry for over 22 years. His passion and dedication to achieve technically complex and critical system projects makes him deserving of this industry award.
Tim is highly respected by our team and customers for his can-do attitude and amazing work. We are incredibly lucky to have Tim on our team and we thank him for his dedication to our industry.
It was great to see him on the big stage at the ARCIA awards night being acknowledged for all his hard work.