Published on September 11, 2015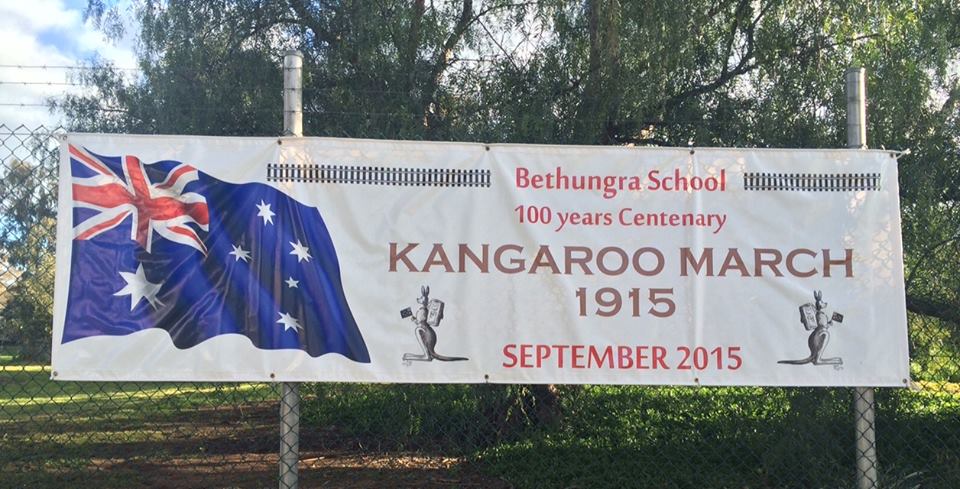 On 5 September, a group of 50 or so keen Aussies left the town of Wagga Wagga on a 36 day Kangaroo Recruitment March to Campbelltown. With the majority of participants on foot, some on horseback, carriage, fire truck and even vintage car – the unlikely group consummated years of planning to re-enact a 520km journey in the name of Australian history.
While the ANZAC story is well known, stories of the men who signed up after Gallipoli are less known, who, as much as the ANZACs, helped forge the Australian spirit. Led by Graham Brown, President of the March and a Director of the Australian Light Horse Association, Graham's idea was born from his interest in military history. After seeing a 1915 photograph of the Kangaroo March in the memorial hall of the Southern Highlands town of Exeter, an idea to ride the route was seeded.
"The Kangaroo March was one of 9 Recruitment Marches in NSW in WW1, collectively referred to as "Snowball Marches" because the idea was to pick up volunteers as they went along the way. These young men sacrificed the best years of their youth, and many sacrificed their lives to fight for the "Empire" so that their free, democratic way of life could be maintained for generations to come," advised Graham Brown, President of the March.
Through the re-enactment, The Kangaroo March Committee hopes to engage with children and parents in villages and towns en-route to remember the sacrifices and provide education on what a great granddad or grandma did. Of course, a lot of support, careful consideration and years of negotiation and marketing has been required to plan such a large-scale trek.
"We couldn't do it quite as basically as they did 100 years ago, we've had to gain community support and bring in support services to comply with road controls and public safety requirements. We've got to have cars in front of us with flashing lights, we need robust communications, we require a paramedic and public liability insurance," Brown commented.
The Kangaroo March procession covers a couple of hundred metres on the road when in progress, so a communications solution to connect the front with the back was paramount. Mastercom was approached for help and was quick to sponsor a radio communications system capable of keeping those on foot, horseback and vehicles connected, not only with each other, but with emergency and state services as well.
"Mastercom's two way radios provide the March with direct talk group access to the fire brigade who are monitoring their progress. That way if we need to get people off the road because of a vehicle, or fire – a plan of action between leading and trailing vehicles can be made, "commented Hamish Duff, Managing Director of Mastercom.
The picturesque back roads and towns and villages of Southern NSW are not known for good mobile phone reception. By using a radio communications solution, The Kangaroo March Committee has been able to ensure their group is constantly visible, with instructions dispatched to the whole group simultaneously. Councils and park rangers can also be advised of the group's approach in advance of their arrival – enabling traffic planning and better crowd control.
"We are honoured to be involved in such a worthy event, one that promotes a greater understanding of what Australia and communities were like 100 years ago," concluded Duff.
The Kangaroo March is set to conclude in Campbelltown on Saturday 10th October 2015. Learn more about the Kangaroo March.